In 2023, brands are juggling challenges and other issues linked to their digital and responsible transformation, but also to the economic situation marked by a drop in purchasing power. A difficult equation to solve…
Since the liquidation of Camaïeu, we no longer count textile brands in difficulty : Pimkie, Kookaï, San Marina, Kaporal, Sergent Major, André, Burton, GoSport, Comptoir des Cotonniers, Princesse Tam Tam, Du Pareil Au Meilleur… Even Don't Call Me Jennyfer, a brand which had succeeded in modernizing its brand to bring it to life online struggles to cope with inflation. Emmanuel Locati, its Managing Director, discusses an increase in operating costs of 10% in H1 2023for a 6% drop in sales, without forgetting the head-on competition from Shein and soon from Temu in this age segment. In these conditions, difficult to be "standard or mid-range", to use the words of Guénaëlle Gault, General Director of ObSoCo, reacting to the cataclysm affecting the fashion sector. "It's not so much a question of premiumization or discounting: it's above all a question of creating value for your target! Branding is of course important, but you also have to stand out through your products and the experience offered to your customers.", nuance Pascal Malotti, Business Development & Strategy Director of Valtech in France.
What explains the ongoing reconfiguration of the sector? "E-commerce has removed the constraint of traveling by car in peripheral areas. The drop in traffic and the inflation of costs and rents have deteriorated profitability per m2. Brands arbitrate in favor of the most profitable storesespecially in the city center", analyzes Arnaud Viody, Commerce & Leisure Partner within the consulting firm Vertone. "It is no longer a question of being profitable overall, but point of sale by point of sale. Lockdowns have shown that physical retail remains predominant, but not in a 100% transactional form. You need experience and service, with places whose identity is intrinsically linked to the city where they are located, and whose use evolves throughout the day, through co-working, courses, catering or even ephemeral pop-up stores", indicates Alexandre Séjourné, Managing Director of Accessite, a specialist in commercial asset management. As for the locations left vacant, they are all opportunities for DNVBs, and especially discounters, to develop their physical presence.
Tomorrow, all discounters

Read also: Sorel, Google, Netflix… 10 retail and customer experience ideas (October 16 – 20)
Because while the in-store experience is essential, the crux of the matter remains the price, as evidenced by the difficulties of the Casino group or the success of the discounters. This quest for low prices has intensified with inflation: "74% of Europeans consider that it is "not demeaning" to buy low-cost products. And for 38% of retailers, committing to low prices is the most effective action to develop their turnover", judges Sandrine Préfaut, General Manager Europe of Locala, who unveiled its Retail Insights 2023 Barometer at the end of June. A reality which is reflected in the anti-inflation baskets put in place by the brands, the media launch of Toujust or the successes of 'Aldi, Lidl or Action, which replaces Leroy Merlin as the French's favorite brand in 2023, according to the barometer produced by EY-Parthenon and Marketing Magazine…
"Premium customers can also be hungry for promotions and good deals! We must succeed in offering quality at discount prices, which is what makes Lidl successful, which attracts new customers thanks to its early food offering, its cellar or its DIY and household appliance products.", judges Arnaud Viody. With this legitimacy, the brand is now tackling e-commerce, with the launch of Lidl.fr in June. "We have initiated a digitalization strategy for several years with Lidl Voyages and Lild-vins. Our ambition with Lidl.fr is twofold: attract French people who are not yet aware of our offerparticularly in areas where we are not physically located. And retain our current customersby providing them with a complementary offer, with 5,000 references online by the end of the year, compared to a few hundred in stores", indicates Michel Biero, Executive Purchasing and Marketing Director at Lidl France.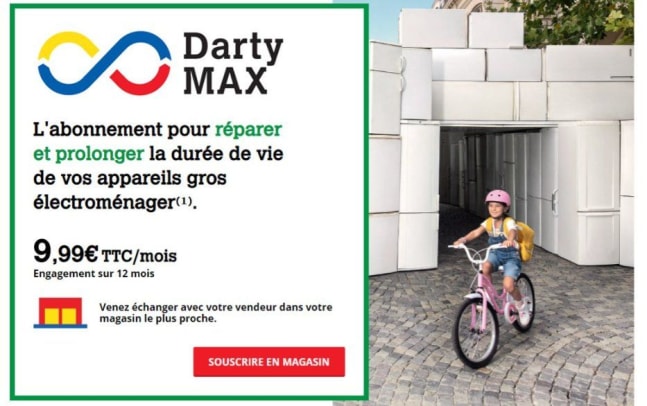 Discount or not, each brand thus strengthens its own ecosystems. 23% of those surveyed by Locala indicate they want to recruit via new loyalty programs, in order to provide access to promotions (17%). A trend which has also been reflected in recent years by the development of subscription offers.
Customers subscribe to good deals
Presented as a means of create a more engaging and exclusive relationship with customers, these innovations have had varying degrees of success. In food, the model is slowly developing: at the beginning of summer, Monoprix joined forces with Amazon to promote Monopflix to Prime subscribers, and make them enjoy the service for free for six months. The Casino group, which also launched Casino Max, has no longer communicated on the number of subscribers to its various subscriptions since the end of 2022. The figure of 370,000 subscribers was then mentioned, compared to 350,000 in mid-2022. For its part, Carrefour+ is still being tested in Seine-Maritime since its launch in September 2021. In the summer of 2022, the brand gave a mixed assessment of the experiment: if subscriber spending is 30% higher, only 3% of customers in the stores concerned subscribed to the offer according to Carrefour, which had promised an overhaul for 2023…

Read also: 7Eleven, Aldi, Shein… 10 retail and customer experience ideas (October 23 – 27)
The successes are more convincing in the non-food sector, where these offers also seek to reduce the impact of the company's activity. "It is one of our strategic pillars in terms of sustainable development, along with second-hand, repair and recycling. After the tests, the difficulty lies in scaling up, which requires additional investments: it is necessary to adapt the information system, train the teams in refurbishment professions, but also adopt new management techniques. customer risk…", explains Yann Carré, responsible for developing Decathlon's rental offers. "We are going to pass the milestone of 50,000 subscribers to renting a children's bike by the end of 2023, although we launched the offer in May 2021."Beyond cycling, the brand limits its subscriptions to valuable products, which require long-term maintenance : fitness equipment, combat sports or horse riding equipment.
These offers are in addition to the new relational programs developed by the brands to collect first party data, and thus personalize the experience and promotions offered to their customers. But this asset is also at the heart of the growth of retail media, a practice allowing brands to develop new lines of income, with a margin rate above 70% on averageoffsetting the deterioration in turnover linked to the economic context.
What new media and product mix?
In terms of advertising, more and more brands are announcing the end of the distribution of the prospectus, in favor of its digitalization. Enough to allow E.Leclerc to save the equivalent of 50,000 tonnes of paper per year from this start of the school year. But the leader in mass distribution does not only have an environmental interest in this decision. Beyond savings on printing and distribution, this ruling penalizes the brand less, which already benefits from a good price image and which has the means to activate alternatives. From segmented offers carried by the SNPTV agencies to digital discount coupons developed by HighCo, including NFTs or live shopping offers… There is no shortage of them. But industry experts say it takes an average of 7 channels to replace a flyer. Gold, not all brands have the financial and human resources to carry out experiments with uncertain ROIwhile the end of the prospectus may result in a loss of 20 to 30% in turnover ! This is the whole challenge of the OuiPub experiment, an initiative launched a year ago and which aims to replace StopPub. 48% of consumers in the affected areas think having reduced the number of stores frequented since they no longer receive leaflets in their mailbox, according to a study carried out by Toluna Harris Interactive for the geomarketing agency Pub Audit. And if 29% of respondents affixed the sticker, which qualifies the most promophiles, brands will have to find ways to continue to acquire new customers.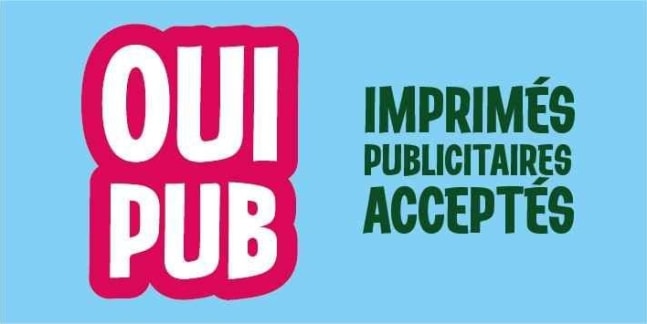 But other simple solutions are available: change their offer! For example, the Casino Group generalized in April 2022 a seasonality barometer in its early produce sections and on its drive-thru, which led to "a drop of 25 to 30% in sales of out-of-season fruits and vegetables, for an increase of 6 to 8% in those of seasonal products which, being more abundant, are also more accessible" according to Melek Figuet, the group's CSR director. For its part, Carrefour has implemented a responsible filter on its e-commerce site, promoting the most virtuous and cheapest products…which turn out to be from its private labels. And to complete the loop, we will cite another example from the textile sector, where the development of second-hand offers makes it possible, in the same way as those in the high-tech or household appliances sector, to attract a new population without cannibalizing sales of new products, as Hélène de Saugère, Marketing, Digital and Communication Director of the Petit Bateau brand explains: "In the sector, to resist, you have to diversify. Develop international and adult and children categories, promote omnichannel customers, and finally, seize the opportunity. Second-hand goods represent up to 10% of the turnover of some of the 22 stores which have set up a dedicated corner, and since this spring we have had very good results on our online offering, which allows us to recruit younger customers. , while increasing the number of mixed orders, mixing new and used."Of course, this is a change of profession for the brand:"Sourcing and reconditioning products is a challenge. Margins are lower, and we have had to internalize part of the logistics. But just like fiber recycling, it is the key to an activity that is both profitable and sustainable.", concludes the Marketing Director of Petit Bateau.