The new year has begun with a roller coaster ride for investors. Some excited…some losing their lunch. That is the past. The key is what it all means for the future especially as we close in on the all important 200 day moving average for the S&P 500 (SPY). Check out what 40 year investment veteran Steve Reitmeister has to say about it all in his new commentary including a trading plan to stay one step ahead of the market.
The first trading week of the new year ended on a strong note. However, it wasn't all "lollipops and ice cream" as stocks sank one day then surged the next…then sank…then surged again.
The reason for this extreme volatility is some mixed signals on the economic front. Some quite bullish. Some quite bearish. All quite confusing.
So I will do my level best to make sense of it all in this week's commentary.
Market Commentary
The best place to start this conversation is by sharing with you the contents of a trade alert this morning to take profits on a 3X inverse ETFs in my Reitmeister Total Return service:
"Today we got a goldilocks set of reports for bulls. Employment strong + wage inflation moderating + weak ISM report = odds of less hawkish Fed are higher and thus bulls will have some fun for a little while…and thus best to sell HIBS.
Reity, are you becoming bullish?
No. I am becoming slightly less bearish with today's information. And thus taking our most aggressive bearish bet off the table.
Right now investors are most focused on inflation and that is moderating nicely while employment remains strong. This improves the soft landing narrative.
Unfortunately, they are taking their eye off the collapsing economy such as ISM Services dropping from 56.5 last month to a contractionary 49.6 this month. And yes, the forward looking New Orders component is even worse at 45.2.
I think the S&P 500 (SPY) may try and make a move back towards 200 day moving average (3,999) and then reassess if inflation is the only story worth noting…or should the deteriorating economy weigh into decision making???
If truly break above 200 day moving average in meaningful way…then yes, we will get less and less bearish…and more and more bullish."
(end of Friday morning note)
There really is a "Catch 22" scenario in rooting for lower inflation. That's because the #1 way to reduce inflation is by lowering demand. Yes, that is the explicitly stated goal of the Fed with their rate hiking regime.
But let me do a little language translation for you:
"Lower Demand" is Fed speak for "Let's Create a Recession"
So yes, we are taming inflation by greatly harming the economy. This shows up loud and clear in the key economic reports this week starting with ISM Manufacturing on Wednesday ebbing ever lower to 48.4. This goes hand in hand with the 45.2 showing for New Orders pointing to even lower readings ahead.
And as already shared ISM Services, the larger part of the economy, is also in a state of decline. Let me correct that…in a state of falling of a cliff.
Yes, this is disinflationary. Hooray!
But it is also opening up the Pandoras Box known as recession. Boo, Hiss!
And if that really does pick up speed then employment will finally falter with lower spending as a result which only exacerbates the recessionary pressures.
So…is it time to get bullish because lower inflation may have the Fed less hawkish down the road. Or time to get more bearish because there are greater signs of a recession forming now???
That indeed is the key question for investors. But with the Fed likely mum until their next decision date on February 1st, then I could see the bulls having a little more fun up to the serious resistance at 4,000.
That area is now doubly reinforced. Not only is it a psychologically important hurdle…but it also is connected to the 200 day average which now stands close by at 3,999.
We have seen quite a few momentary breakouts above the 200 day moving average since the bear market began. And then quickly the coffin was shut with more downside on the way.
To sum it up, I am still bearish as I think the catalyst of recession is more important than ebbing inflation. However, other investors may not agree. Thus, if we see a meaningful break above the 200 day moving average I would be compelled to get a bit more bullish too.
If investing were easy…then everyone would do it with a high degree of success.
Clearly not the case. Which is why we weigh all the key factors to create a market outlook along with a portfolio constructed to outperform in that environment. Then we go into each new day with an open mind to objectively review each next bit of information. This gives us the best chance to adjust our strategies to stay on the right side of the action.
I will continue to do my level best to share you timely updates as things evolve with appropriate trade recommendations.
What To Do Next?
Watch my brand new presentation: "2023 Stock Market Outlook" covering:
Why 2023 is a "Jekyll & Hyde" year for stocks
5 Warnings Signs the Bear Returns in Early 2023
8 Trades to Profit on the Way Down
Plan to Bottom Fish @ Market Bottom
2 Trades with 100%+ Upside Potential as New Bull Emerges
And Much More!
Watch Now: "2023 Stock Market Outlook" >
Wishing you a world of investment success!

Steve Reitmeister…but everyone calls me Reity (pronounced "Righty")
CEO, Stock News Network and Editor, Reitmeister Total Return
---
SPY shares fell $0.20 (-0.05%) in after-hours trading Friday. Year-to-date, SPY has gained 1.48%, versus a % rise in the benchmark S&P 500 index during the same period.
---
About the Author: Steve Reitmeister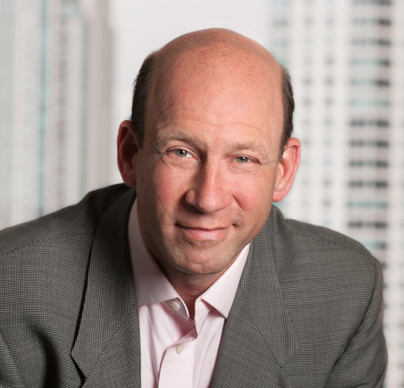 Steve is better known to the StockNews audience as "Reity". Not only is he the CEO of the firm, but he also shares his 40 years of investment experience in the Reitmeister Total Return portfolio. Learn more about Reity's background, along with links to his most recent articles and stock picks.
More…
The post Are Bulls or Bears Winning in 2023? appeared first on StockNews.com